Membership Application Form – Canmore Community Gardening
By becoming a member of the Canmore Community Gardening Society, you are connecting with a network of fun, creative, innovative and health wise individuals from your community.As a member you receive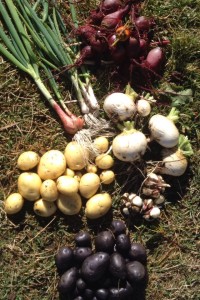 access to the Community Garden at the Hospital, and you benefit from the continually expanding mountain gardening and local food resources of our network!
Membership is a one-time fee of $10 for individuals, or $20 for a family membership.
The Annual Season Fee for a plot or the communal garden is $40.
To become a member and register as a gardener for the season, download and fill out the form and bring it to the AGM, date and location TBA.   Cheques may be made payable to Canmore Community Gardening.
http://canmorecommunitygardening.org/wp-content/uploads/2012/05/CCG-application-form-2015.pdf