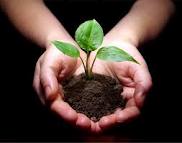 Date: Sunday June 3rd 10am-5pm
Location: Civic Center Atrium
Cost: $99/$109 Member/Non-Member
To Register: email canmorecommunitygardening@gmail.com
Join the 'Soil Doctor' Doug Weatherbee for a hands-on day of exploring the Soil Food Web and learning how to create the Perfect Vermicompost System for Canmore!
* The fundamentals of soil biology and why this is so important to your health and garden!
* How to solve pest and disease problems in your garden without chemicals by knowing your soil!
* Worm Power: Small and Large-scale Vermicomposting, & Doug's Continuous Flow Reactor System
Doug is an certified Soil Foodweb Advisor and internationally recognized for his extensive knowledge of soil microbiology and skill at repairing damaged ecosystems from the ground up.  Soil is the basis of any healthy garden, and understanding the soil foodweb is the key to successful organic gardening!
Check out Doug's website to learn more: soildoctor.org
"Doug Weatherbee is the top Soil Doctor in Mexico and one of the best in the world. His inspiring talk at the 2010 Quivira Carbon Ranch conference was one of the best I've ever seen."
Ronnie Cummins, International Director
Organic Consumers Association