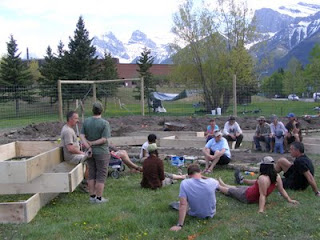 An amazing crew of people clocked over 200 volunteer hours last weekend to build our fence and lay out the garden! We now have a beautiful, deer-proof, bunny-proof, indeed monster-proof fence in which to plant our veggies! Come check it out! More to come in the next few weekends…join us on saturdays and sundays for more garden building projects!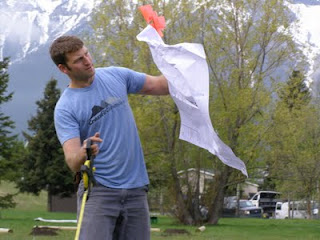 The Man With The Plan!
1000 square meters, 30 fence posts,
131 meters of wire fencing, a bunny-proof trench, a gate, a bobcat, a backhoe and 40 pairs of enthusiastic hands!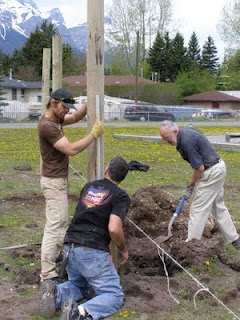 Finessing the posts! Tamped into position with love!
12 foot wooden posts, buried 3 feet deep…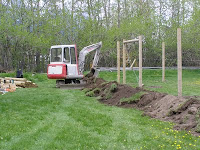 We're talking major bunny prevention!
Excavated….
then hand dug…..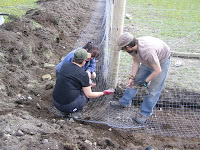 wire laid…
and fastened…
trench back-filled and carefully tidied!
… all for the bunnies!
An enormous THANK-YOU to all the enthusiastic people who dug, hauled, lifted, tamped, raked, and laughed this fence into place!
More to come next weekend….!