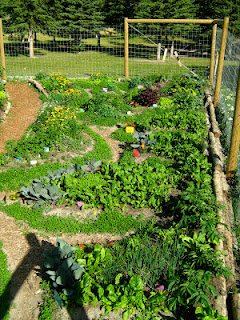 Canmore Community Gardening presents: 
Rob Avis of Verge Permaculture
Dates: April 10th & 11th 6pm-9pm
Location: Canmore Civic Center
Cost: $89/$99 Members/Non-Members
To Register: canmorecommunitygardening@gmail.com
There's no question that you will come out of this workshop full of inspiration and ideas for your garden, your home, and your life, just in time for spring!
"For anyone interested in the health of the planet and for their own family, this workshop is a must. It is a terrific first step to gaining an understanding of how they can have impact and benefit from smart design." -Nolin Veillard CA, President, TRAK Performance Folding Kayaks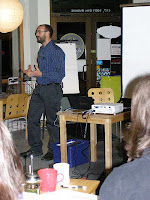 Permaculture is a completely solutions-oriented approach to addressing environmental, social and energy-supply problems. Discover your untapped potential for creating immense positive change starting at your back door.
Verge has designed this six hour intensive to provide you with the tools to turn your home into the greenest home on the block – all the while saving money and making a super healthy, beautiful and inspiring environment for family, friends and community.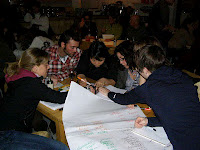 You will learn:
a few core permaculture principles, strategies and practical design tools for energy-efficiency, reducing water use, cycling nutrients, and growing food.
how to create super-productive gardens (to the envy of your neighbours) that don't require weeding or chemical fertilizing.
how to create abundance and a thriving garden with rainwater, using neat techniques such as wicking beds and swales.
a whole new practical philosophy of working with (rather than against) nature; a perspective that can save you thousands of dollars when it comes to designing and integrating the layout of your home & garden (in ways you never imagined)!
additional design tools that you can use to increase the sustainbility of your home and community.
and much much more!
Here's what others have said about this workshop:
"I loved the simplicity of the material even though it was packed full of info.  Rob was a great speaker with an authentic energy." -Stephanie Brodsky
"I can't remember the last time I felt so inspired! So many things brought together that I knew but didn't." -Evonne Smulders
"Thank you for the inspiring insight to starting something huge!" -Hannah Webb