Are you an Aspiring Green Thumb?
Keen to grow food and get your hands dirty, but not sure where to start?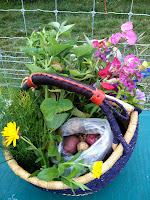 CCG is offering a Season-Long Introduction to Gardening!
Chrystel Vultier will walk you through a season in the garden from seed to harvest!
Learn about seed selection for mountain gardens, companion planting, strategies for easy maintenance and season-extension,  the key factors of healthy soil and gardens, when to harvest, how to compost, andsave seed for next year!
Take your taste buds on tour!  Discover edible flowers,  tasty exotic greens,  unusual culinary herbs, and heirloom vegetables!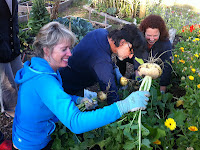 5 Sunday afternoons in the Garden from June – October…
This course includes:
* 20 hours of instructional garden time
* membership in the communal garden (value $40)
* take-home hand-outs with useful tips
* orientation to online resources
* a garden bounty of delicious, nutritious, herbs & veggies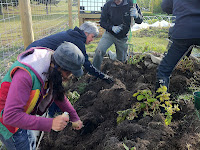 Investment: $250
Dates: Sundays 12-4pm
June 10th, July 8th, Aug. 5th, Sept. 9th, Oct. 14th
Max 15 gardeners.  Deadline May 25th!
To Register Contact: canmorecommunitygardening@gmail.com