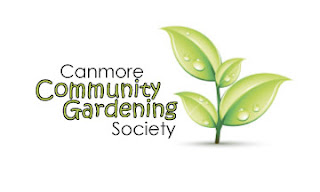 The Canmore Community Gardening Society (CCGS) is a group that reflects a 'growing' interest in vegetable gardening in Canmore. Following on the heels of a 2009 meeting on community gardening in Canmore that saw over 40 participants, an enthusiastic group of community members has recently established a Board of Directors, and incorporated the CCGS as a non-profit society.

We are currently pursuing a variety of community gardening opportunities in Canmore, and are committed to facilitating a vibrant network of community gard
ens that allows Canmore residents to grow their own food and strengthen community ties. In the meantime, we're trying to build community.
Want a garden? Try our doing a backyard share!