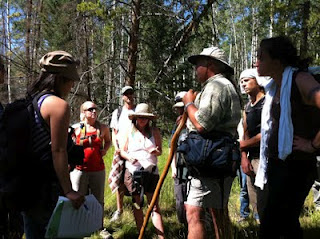 A day-long excursion through Larch Islands and Carrot Creek with Blaine Andrusek, Master Herbologist from Wild Rose College gave members of Canmore Community Gardening a little bit of insight into the local bounty of edible and medicinal plants.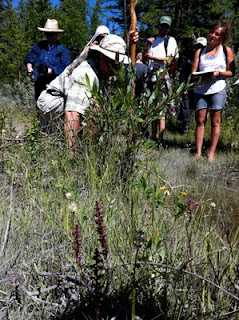 Blaine's colourful stories, wild tales and hilarious anecdotes guided a captivated audience through nearby forests, riverbeds, meadows and groves, revealing the abundance of edible wild plants in our own backyards! Under blue skies eyes were turned groundward as pieces of nature's mysterious medicine were revealed.
The lesson is: Nature always provides what is needed, we just have to remember to ask her and learn how to listen for the answer.